Professional Rubbish Removal in Glenroy

Bickle Rubbish Removal Glenroy offer a prompt, reliable and convenient rubbish removal service. We load all items and clean up before taking it away.

We are a locally owned and operated rubbish and waste removal company providing quality rubbish removal service and competitive pricing.

The service eliminates the hassle of trips to the local tip, ordering skips which require council approval, take up space and often filled by neighbours and, importantly, lifting heavy items. Yet it is offered at a very competitive price.

We will come to your home or office and remove any unwanted rubbish or junk from wherever it is. Bickle Rubbish Removal Glenroy are committed to delivering a rubbish collection and junk disposal service you can count on.

We come to you and give an up-front quote for what you want removed, and after the job we will give the area a sweep up. We do all the work for you so you can put your feet up and relax.

Whatever you require our friendly experienced staff are always happy to discuss your individual requirements and help in any way they can.
Got plenty of Rubbish that you need to get rid off?

Give us a call today.

What makes us different?

- Very Competitive Pricing

- Fast and Reliable Service

- Pensioner Discounts Available

- No Job Too Small
Bickle Rubbish Removal Glenroy are a family owned business which has been in operation since 1994.

We have an excellent service reputation of going above and beyond when compared to our competitors.

Our rubbish removal team in Glenroy, pride themselves on prompt reliable service. You can count on us to pick up your rubbish and recyclables so they don't take up valuable space inside the home or office.

We provide a fast, efficient rubbish collection service that can help you manage your garbage in an easy, environmentally friendly way.
rubbish removal glenroy - green waste removal glenroy - site clean ups glenroy - builders clean up glenroy - sheds and garage clean ups glenroy

Copyright 2014 | Bickle Rubbish Removal |Optimised by Be Found Online | rubbish removal glenroy

FREE On-site Quote. R
ubbish Removal Glenroy offer a superior and convenient rubbish removal service.
Quality Workmanship Guaranteed - FREE Quote - Call 0418 998 823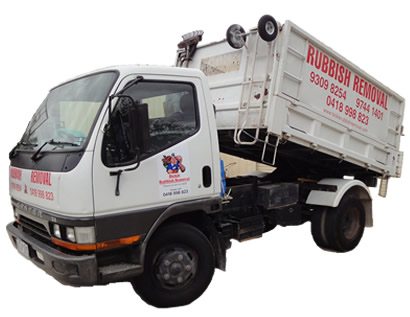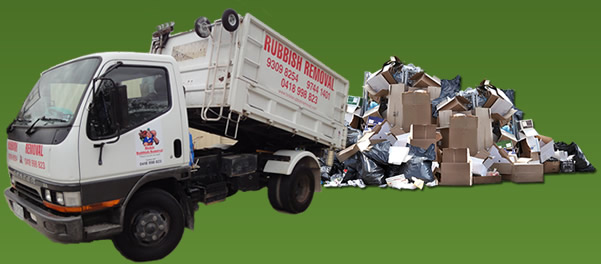 Call 0418 998 823







- Skip Bins on Wheels

- Rental Properties (cleanouts)

- Deceased Estates

- Rest Homes

- Office Furniture

- Green Waste

- Site Clean-Ups

- Small Demolitions

- We offer Pensioner Discounts
Services We Offer: